Are you a teacher, tutor, or educator looking for a way to supplement your income? We have a unique opportunity for anyone needing extra cash during the school year, holiday, and summer breaks.
We are hiring permanent part time tutors and teachers in the areas of Math, English, Science, and Geography.  Compensation varies from $15 to $23 per hour based on experience. Working on Saturdays from 8:30 am to 4 pm is a must. Monday and Wednesday OR Tuesday and Thursday evenings from 3:30 pm to 6 pm are also required.
If you're ready to join a winning team making a big difference in students' lives, then apply today!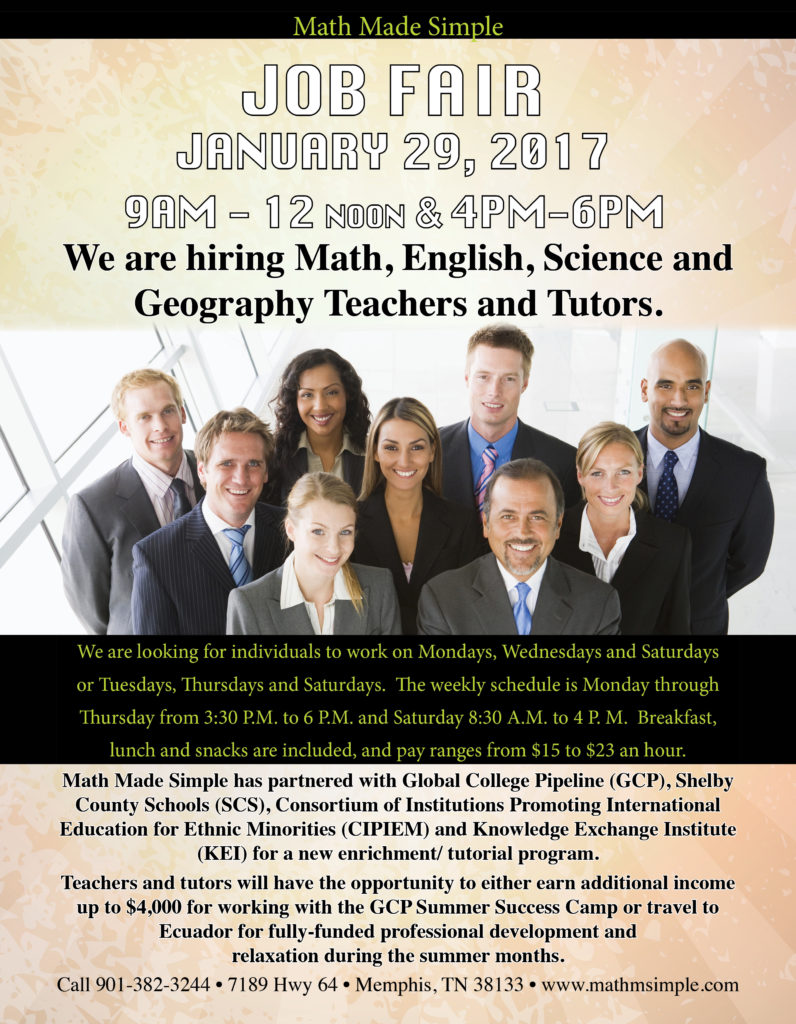 Apply Now!