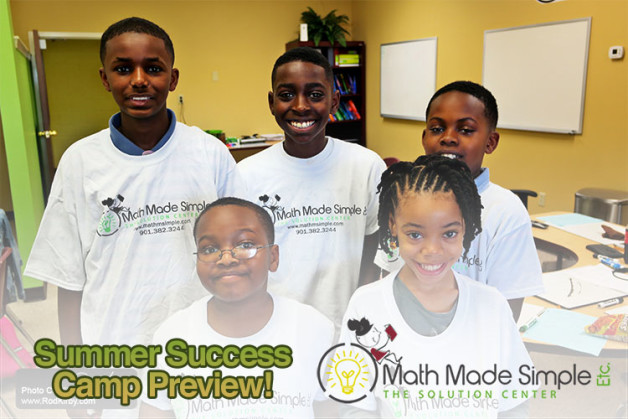 Ladies and gentlemen welcome to our Summer Success Camp preview! We hope you're as excited as we are for this year's summer camp. We've got a lot of great things in store for your students.
If you haven't enrolled your child in our summer camp, then please, do it now; because, space is limited and seats are going fast!
Our summer success camp is filled with activities so we thought we'd share a few of those in a little sneak peek for you today. Follow the start of your child's day during summer camp, in pictures below!
First, your child will start their day with a great breakfast. They'll have their choice of a selection of cereal or waffles with fruit.
Next up is a day of learning, academics, and fun! Your child will get help in English Language Arts, Reading, Science, or Math. We believe in keeping these essential skills sharp throughout the summer so they can go back ready for the new school year.
We always serve a great lunch for our students to keep their bodies nourished and minds alert!
Math Made Simple's Summer Success Camp also provides downtime for games, movies, field trips, and other fun activities. Instead of showing a preview of these activities, we'd love for you to enroll your child so they can experience this portion of camp in person!
Parents, camps starts on May 26th which is right around the corner. You still have time to enroll your child but don't delay, space is limited!
Call us today, (901) 382-3244, or click the button below to learn more.