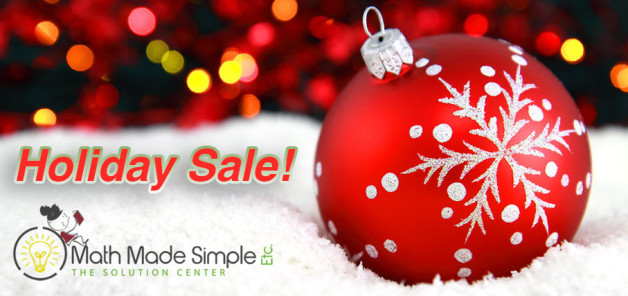 Parents, did you know that Math Made Simple has a success rate of 92%? Our students typically see letter grade increases within 4-8 weeks of being enrolled into our program. That's why the Math Made Simple solution works!
To hear how successful our students have been, read some of our most encouraging testimonials or watch them here.
We want every student to achieve this measure of success, that's why Math Made Simple is proud to announce it's Holiday Sale!
Now, until Monday December 14, 2015, when you enroll your student into our 12 week tutoring program you get your first week FREE!
Here's the breakdown:
Offer is for new student enrollments only
Offer includes 8 hours of math tutoring per week for 12 weeks
Enrollment fee is $190 and must be paid in advance to take advantage of this offer (membership fee included!).
Tutoring fee is $50 per week thereafter until your enrollment term has concluded.
This offer can not be combined with any other offers, specials, sales, or coupons.
If your child is struggling with math and desires to be more academically confident, then give us a call at (901) 382-3244, and enroll today!