UPDATE 1/17/2017: Evening Enrichment pricing is now $60 (for one subject) and $70 (for two subjects) and offered on Tuesdays, Wednesdays, AND Thursdays ONLY during the Summer months.
Math Made Simple, Etc. has devised an academic Summer Success Program that promotes the love and value of reading, writing, and mathematics by modeling ways in which they all apply to the real world. Here we offer a 4, 6, 8, and 10 week summer program which serves students 4 to 15 years of age (Note: 4 year-olds must qualify to participate, call us today for details).
We provide a continental breakfast, catered lunch, and afternoon snacks daily. Field trips are also taken every other Friday to either the movies, picnics in the park, bowling, skating or the zoo. In addition, Fun Fridays occur on days when students are not on field trips which include video, board, and card games, nail painting, and BBQ.
At Math Made Simple, Etc. we all agree that it is important for students to review core subject concepts and processes during the summer. We found that intentional practice of these core subject skills will help students reach mastery of material and increase their ability to use facts and operations easily and accurately during the upcoming school year.

Program Dates:  May 30th-August 4th 2017 (download the registration form for details)
Program hours:  Monday – Friday | 7:00 am – 5:30 pm
Aftercare is available if needed (Mon-Fri 5:30 pm – 7:00 pm, $25 per child)
REMINDER!: We also offer Evening Enrichment!
Program includes:
Four – 1 1/2 hour sessions daily
Math, English, and Language Arts
Science Labs
One on One Tutoring
Breakfast, Lunch, and Field Trips
A Summer camp T-Shirt
End of Summer Camp Party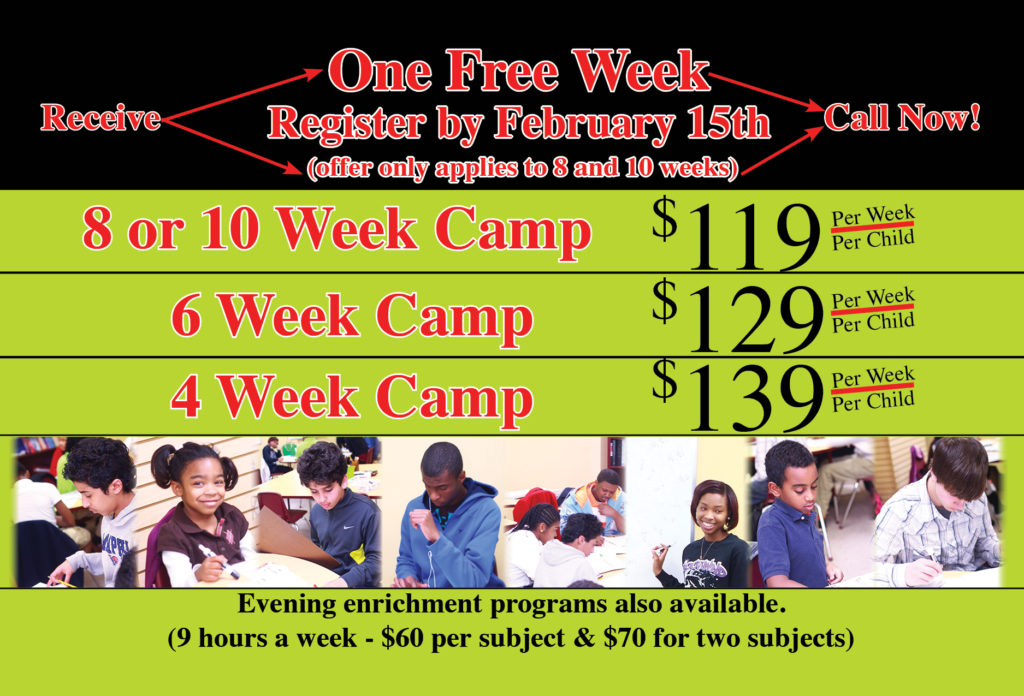 Did You Know?
Over 90% of our summer campers do not need tutoring the upcoming school year
6, 7 and 8 year old students master their multiplication during our eight week camp
5th graders begin to learn Pre-Algebra in our Summer Camp
ACT and college prepatory math is taught
Register Today! Space is Limited!