Our Story
Our Mission
The Math Made Simple, Etc. program endeavors to assist students' efforts and to successfully navigate them through the rigors of competitive higher education.  By working collaboratively with tutorial faculty and staff, the program helps a diverse learner population develop higher level critical thinking skills. Most importantly, the program works hard to foster student engagement in the learning process.
Our Pledge
We at Math Made Simple, Etc. pledge to do the following:

Lower Math Anxiety
Increase Confidence and Self-esteem
Raise Your Expectations
Provide Year Long Academic Support
Guaranteed Improved Academic Performance
27% AVG INCREASE IN ACT/SAT SCORES*
Our Focus
Math Made Simple, Etc. believes that all students have the potential to succeed in school. Our dedicated math, English, and reading technicians are committed to help improve all students' academic abilities by providing:
Great Support
MMS tutoring programs focus on giving the student the confidence needed to achieve inside and outside the classroom.  Our students learn to reach their fullest potential. Our trained and certified math technicians help with basic math, pre-algebra, algebra I, algebra II, geometry, trigonometry, ACT prep, and study skills.
Skills Assessment
At Math Made Simple we begin by identifying the students' needs with a skills assessment which is a unique combination of standardized tests, diagnostic tools, and personal interviews. The results create a detailed profile of the students' learning style and academic strengths.
Personalized Tutoring Programs
MMS uses these results to create a personalized tutoring program carefully tailored just for your child.
Individual Attention
MMS works with each student individually, so the student receives the specific help he or she needs. We build the students' confidence and self-esteem to lower their math anxiety.
Progress Reports
MMS keeps you updated on the students' progress with progress reports and bi-weekly assessments provided to monitor growth.
At Math Made Simple, Etc. we ensure that your child is really learning, and won't fall behind
A Little Bit More About Us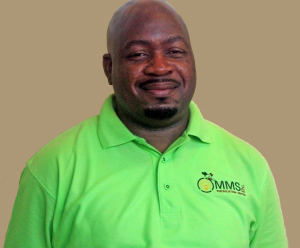 Math Made Simple, Etc. has been committed to developing young minds since 1997. Founded by Cornelius Barnes, a credentialed mathematics consultant with his proven educational techniques, he has helped students become the cornerstones in the field of mathematics for over a decade.
Mr. Barnes believed that although most teachers did an admirable job in the classroom, a large percentage of our students still continue not to do well in traditional school settings.
The assembly line natures of most schools don't work well for 21st century students. He believes that students need to interact, collaborate and mentor with other classmates to help foster greater learning in the classroom. Mr. Barnes believed that at Math Made Simple, Etc. we can identify a students' strengths and natural ability and build a solid math foundation for all.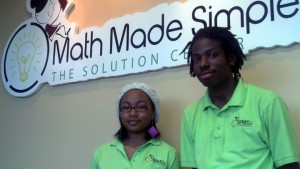 At Math Made Simple, Etc., all of our math technicians subscribe to the same philosophy – the students' success is first. Our math technicians are certified, experienced and go through a rigorous screening process before joining our team.
Our learning center is clean and quiet and offers an environment that makes it easy to focus. We strive to create a stress free environment by designing our learning center with a comforting family climate. We make sure distractions are removed and the individualized attention provided ensures that the student is engaged at all times.
Math Made Simple, Etc. focuses on building confidence, motivation, self-esteem and problem solving skills. Our math technicians share successful strategies with students so they can succeed on their own. Our friendly, warm, and enthusiastic technicians create a safe and supportive atmosphere for all students.